SHIELD Risk Based Inspection (RBI)
SHIELD-RBI is a practical, cost-effective system for RBI.
SHIELD-RBI is a practical, cost-effective system for Risk Based Inspection, with applications across various process equipment and units including:
Piping
Pressure vessels and heat exchangers
Atmospheric storage tanks
Pipelines
Relief valves
SHIELD-RBI was designed for ease of implementation and for calculation of initial results using built-in models to calculate consequences and probabilities of failure from standard equipment technical and process data. The design minimizes the work done by technical specialists and maximizes the work done by trained technicians and technical assistants.
SHIELD-RBI includes a process whereby the initial risk assessment may be easily updated with inspection data or other specialist knowledge.
SHIELD-RBI also includes a module that we call TaskMaster which will automatically generate inspection tasks and frequencies based on the data in the risk assessment. This provides both efficiency and consistency in the development of inspection and integrity management plans.
Product Overview
Home Screen Dashboard
Software Configuration
Process Units
Process Streams
Process Circuits
Qualitative Assessment (API 571)
Integrity Operating Windows (API 584)
Equipment/Assets
Risk Matrix Distribution
TaskMaster
Plant Integrity Review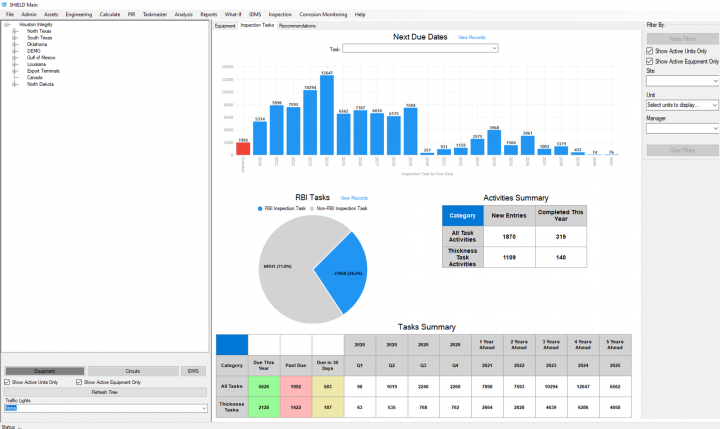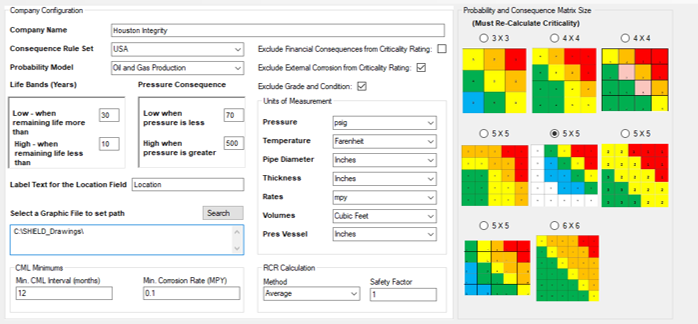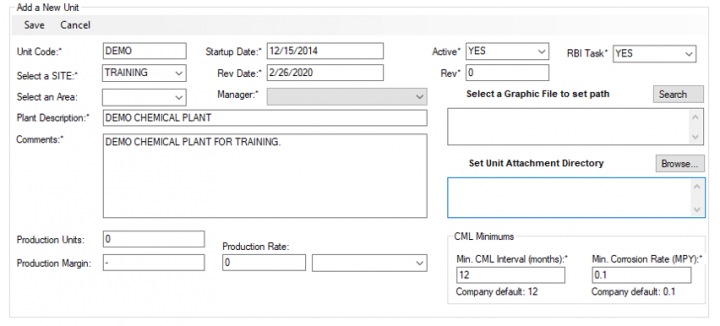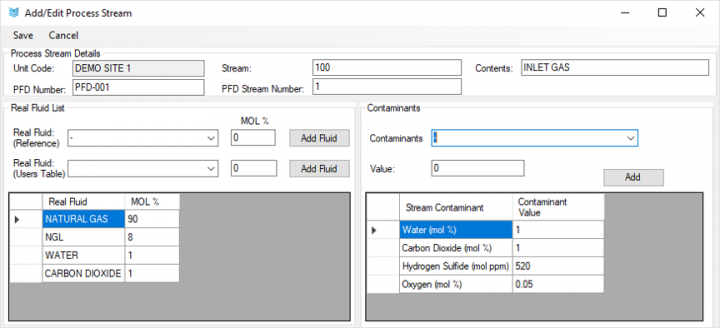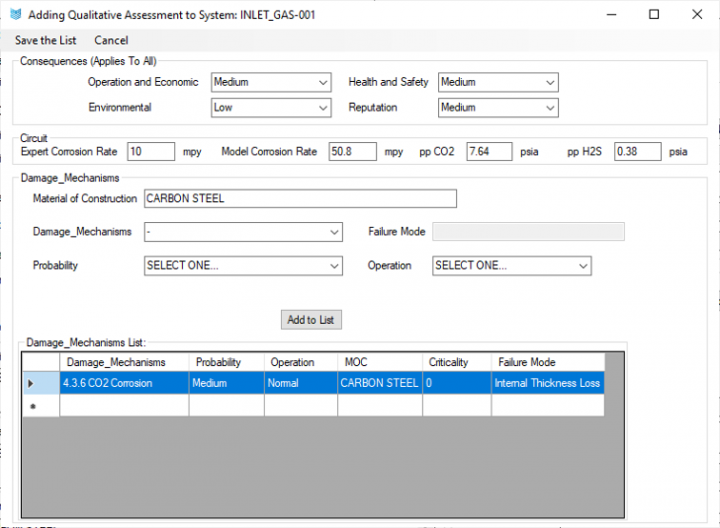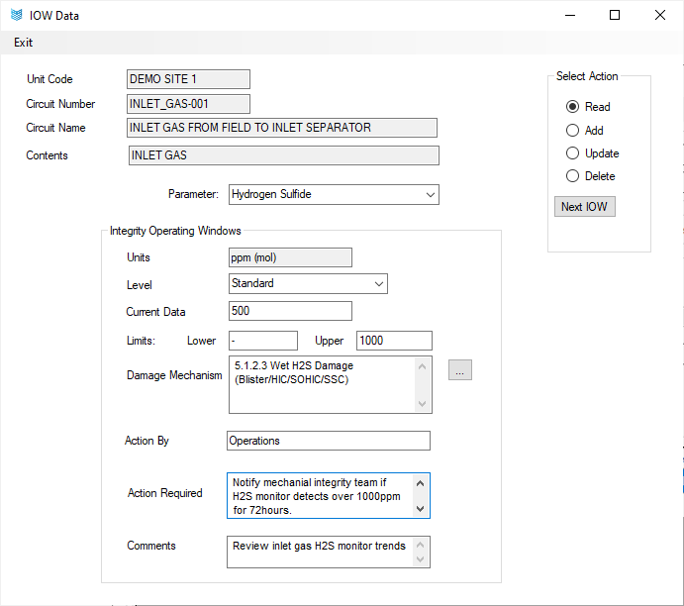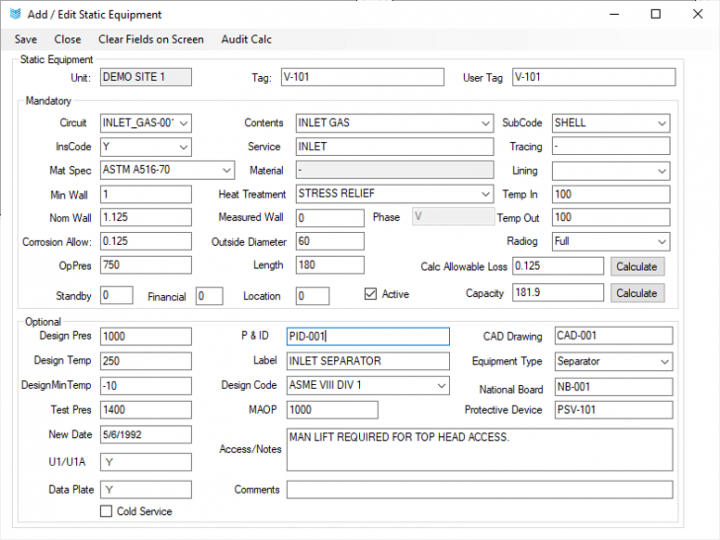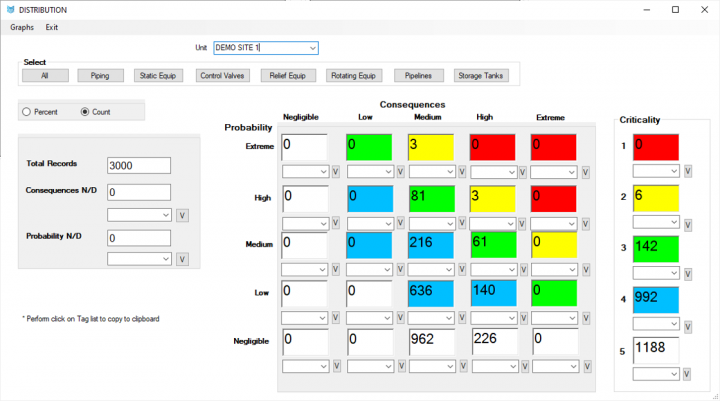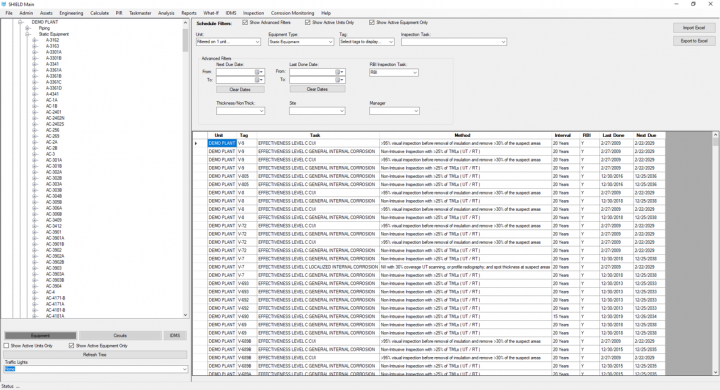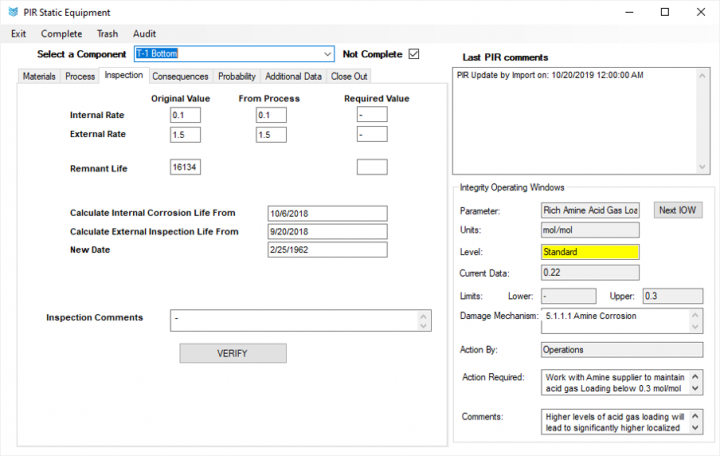 SHIELD Competitive Advantages
SHIELD-RBI offers the following competitive advantages over other RBI software:
Initial implementation requires 30 to 50 % fewer man-hours than API software.
Built-in models require less expert input.
Corrosion Control Documents and Integrity Operating Windows are integrated into the implementation process.
Data inheritance from fluids to systems to equipment requires less data input.
TaskMaster allows users to define standard rules for inspection tasks and intervals. These are automatically applied to all piping and equipment for quick development of the inspection plan.
Integration with SHIELD-IDMS makes it easy to include inspection data in the RBI assessment.
There is a written procedure for each activity in implementation.
SHIELD licensing costs are significantly lower than other programs .